A COLLEGEVILLE CLASSIC: Family-run Speck's has served 'real food, real fast' for more than five decades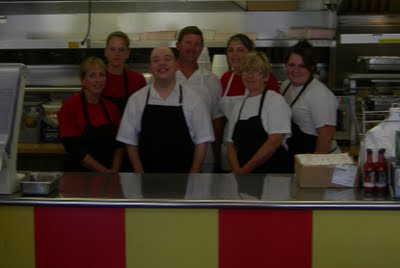 The flourishing Collegeville area has seen a lot of change through the years, but few places have been a part of the community's growth as much as Speck's.
In business since 1953, and at their Ridge Pike location since 1965, the family owned and operated Speck's has become a renowned community staple, thanks largely in part to their tradition of serving all guests "real food, real fast."
And their trademark broasted chicken certainly hasn't hurt their reputation either.
Speck's began by serving serving burgers, hoagies and steak sandwiches, but business really began to boom after they introduced the broasted chicken in the 70's.
Today, Speck's is still run by the Landis family and retains their classic 70's look in a clean, welcoming atmosphere. And the food is served as fast, and as fresh as ever by a friendly and dedicated staff.
Speck's broasted chicken is available by the piece (breast, leg, thigh or wing), the bucket (4, 8, 12, 16, 24, 32, 50 or 100 pieces) or as dinners, all at an affordable price. Guests who plan to order a bucket of more than 24 pieces are advised to call ahead.
But there is more to Speck's than just chicken.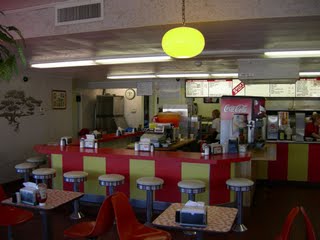 The sandwich menu features quarter-pound burgers, chicken or beef steaks and cheese steaks, hot dogs (with cheese, chili, or kraut), hot ham and cheese, tuna with tomato, fish (cod) fillet, chicken fillet and chicken nuggets. They also offer small and large hoagies (regular, tuna, ham, or turkey).
Sides include french fries, cheese fries, mozzarella sticks, onion rings, and garden salads. Macaroni & cheese, baked beans and mashed potatoes & gravy are available by the cup, bowl or large size. Chili is available by the bowl Wednesdays only.
Coleslaw, potato salad and macaroni salad are available daily by pint, quart, gallon or individual size.
Speck's is open for dine in and take out, seven days a week and is located at corner of Ridge & Germantown pikes, Collegeville. Hours are 10 a.m. - 9 p.m., Monday thru Friday; 11 a.m. - 9 p.m., Saturday; and noon to 8 p.m, Sunday. Call 610-489-2110. More info online at www.dineindie.com/specks.
Labels: Collegeville, Speck's