LOU'S TOO: Home is where the zep is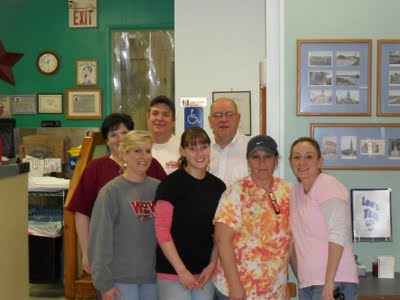 TRAPPE — From Philly's cheese steak to Norristown's zep, there is no shortage of pride and tradition around here for a good, hearty sandwich.
Lou's Too in Trappe, located at 732 W. Main St., is no stranger to this storied tradition, and if you grew up scarfing down zeps in Norristown, you know why. For the past seven decades, the original Lou's of Norristown is largely responsible for popularizing the zep, a simple but locally adored variation on the common hoagie with no lettuce and just one meat.
Enough salami to cover a foot of wide, golden-crusted roll, enough provolone to cover the salami, thumb-thick chunks of raw onion and slabs of tomato across the whole thing. Add oregano, salt, pepper, and olive oil to taste. Hot pepper relish if desired. And that's it.
"You take any Norristown kid from the '50s and you give him now, 50 years later, a zep," said Jerry Spinelli , 68, a children's book author and Norristown native in a recent Associated Press article, "and he will be transported back to his hometown."
Owned by the same family — the Alba's — Lou's Too pride themselves in transporting people back to their childhood and home town as well. With a similar menu featuring dozens of zeps & other satisfying sandwiches, and the same strong family-oriented atmosphere, Lou's Too is every bit as good as the original.
"Our goal is to treat everyone as family," said Michael Alba who operates the store with wife Margaret and their sons Louis and Charlie. "And to build a relationship that transcends generations."
The zep menu is undoubtedly Lou's bread and butter (er, salami and provolone to be exact), but that shouldn't stop folks from digging deeper into the menu. Lou's Too serves up dozens of other satisfying sandwiches like cheese steaks, burgers, clubs, grilled cheese, chicken or egg salad and much more. They also make their own meatloaf, chili, meatballs, chicken, egg and tuna salads.
They also feature salads, pasta specials and have a vegetarian sandwich menu.
Breakfast is served Monday thru Friday from 9 - 11 a.m., Saturday from 8 - 11 a.m. and Sunday from 11 a.m. - 2 p.m. The menu includes french toast, pancakes, eggs & omelettes, and a number of their signature sandwiches.
As for the zeps, they come in four sizes (round roll, medium, large, or half-large) and include the Chix Salda, Ham, Steak, Burger, Turkey Burger, Tuna, Beef, Turkey, Mix Cheese, Provolone Cheese, Genoa Zep, or the infamous Gut Buster.
And for those who still like lettuce on their hoagies, try Lou's Special which comes packed with provolone, genoa salami, cappacola, tomatoes, onions, oil, oregano and lettuce.
Lou's Too is open for dine-in and take-out seven days a week, and is located at 732 W. Main St. in Trappe. Hours are 9 a.m. - 8p.m., Mon. - Fri.; 8 a.m. - 8 p.m., Saturday; and 11 a.m. - 4 p.m. on Sunday. The entire menu is available for take-out. Call 610-831-1248.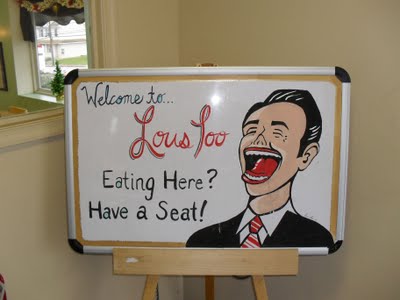 Labels: mercury muncher, Trappe