The whole enchilada: Tortugas serves best authentic Mexican around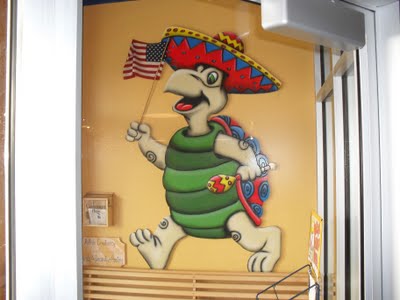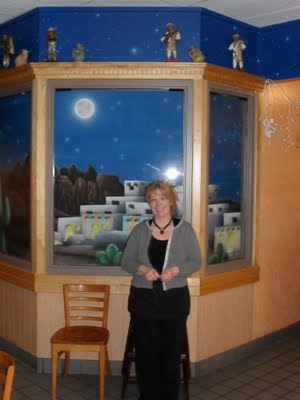 COLLEGEVILLE — Around here, there are plenty of local hot spots to frequent for good, authentic Italian, Asian and Pennsylvania Dutch food. But where do you go to satisfy your hunger for authentic Mexican? Tortugas Mexican Eatery, of course, located at the MarketPlace at Collegeville Shopping Center, 305 Second Avenue.
"We are the best Mexican food around," says owner Cathy Hvazda who takes great pride in the quality of their ingredients and homemade sauces. "Everything is fresh made to order, and nothing comes out of a can. All sauces are made from scratch and our chips, salsa and guacamole are made daily."
The area's eaters seem to agree with such sentiment, having voted it "Best Mexican" the past three years in The Times Herald.
And like any good Mexican eatery, the kitchen cooks up much more fare than just nachos, burritos and quesadillas. The hefty menu also includes a number of tasty delights made with fresh seafood, huevos (eggs), pollo (chicken), mexican sausage and carnes (beef).
Hvazda says their most popular dish is the Creamy Chipotle Chicken, a grilled chicken marinated in their trademark chipotle sauce (a smokey jalapeno cream sauce), served over rice with a side of beans and flour tortillas.
Other specialties include their Chipotle Shrimp, Carne Asada and Pescado Acapulco which is fresh catfish marinated in lime and cilantro, served with lettuce, tomato, rice and sauteed veggies.
To get some extra Mex for your buck, the Platos Combinados menu lets you make your own meal by choosing any two or three main items and filling them with your choice of fillings, all for a low price.
The menu also features a number of entremesas (appetizers), sopas (soups), ensaladas (salads), sandwiches, burritos and quesadillas.
Hvazda opened the restraurant nine years ago because she thought the area was in need of a good Mexican place. At the time, her sister was already running a successful Tortugas in Princeton, N.J., which has now been open for 18 years.
The dining room can comfortably accommodate large parties and is BYOB. They also provide take out service.
Phone 610-489-0600 or go online to www.tortugasmv.com for their full menu.

Tortugas is open for dine in and take out seven days a week, located at the MarketPlace at Collegeville, 305 Second Avenue, Collegeville. Hours are Mon. thru Thurs., 11:30 a.m. - 2 p.m. (lunch) and 5 - 9 p.m. (dinner); Friday, 11:30 a.m. - 2 p.m. (lunch) and 5 -10 p.m. (dinner); noon - 10 p.m.; and Sunday, noon to 8 p.m.
Labels: Collegeville, mercury muncher, Tortugas